EBIT
---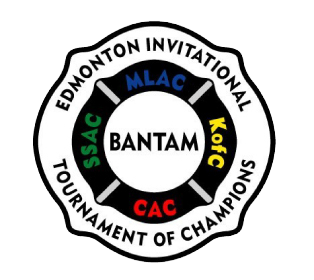 Welcome to 40th Annual Invitational!
December 27 - 31, 2019
Edmonton, Alberta, Canada
CAC Alumni BAA
CAC Think Green Alberta
For Complete Tournament information please check here
---

Tournament Scholarships Program
At the Annual Edmonton Invitational Bantam Tournament of Champions Six (8) Scholarships will be awarded to players who best meet the following criteria:
Academic excellence

Community involvement

Role model characteristics

Positive attitude

Demonstrated future career planning

Athletic Accolades
Coaches of the teams entered in the tournament will be asked to nominate one player from their team who would best meet the above criteria. The nominated players are asked to obtain a letter from their school indicating their academic progress, letters of reference and a letter of recommendation from the Coach. These letters are to be brought with them to the tournament.
The EBIT Scholarship Committee (3 members) will conduct a short interview with each of the nominees and then select the winners. Interviews will be scheduled to take place at the Arena and all nominees will be notified of their interview time. The award winners will be presented with a letter and a certificate acknowledging their award during the awards presentation ceremony after the Championship game.