Hockey Development Camp/School
---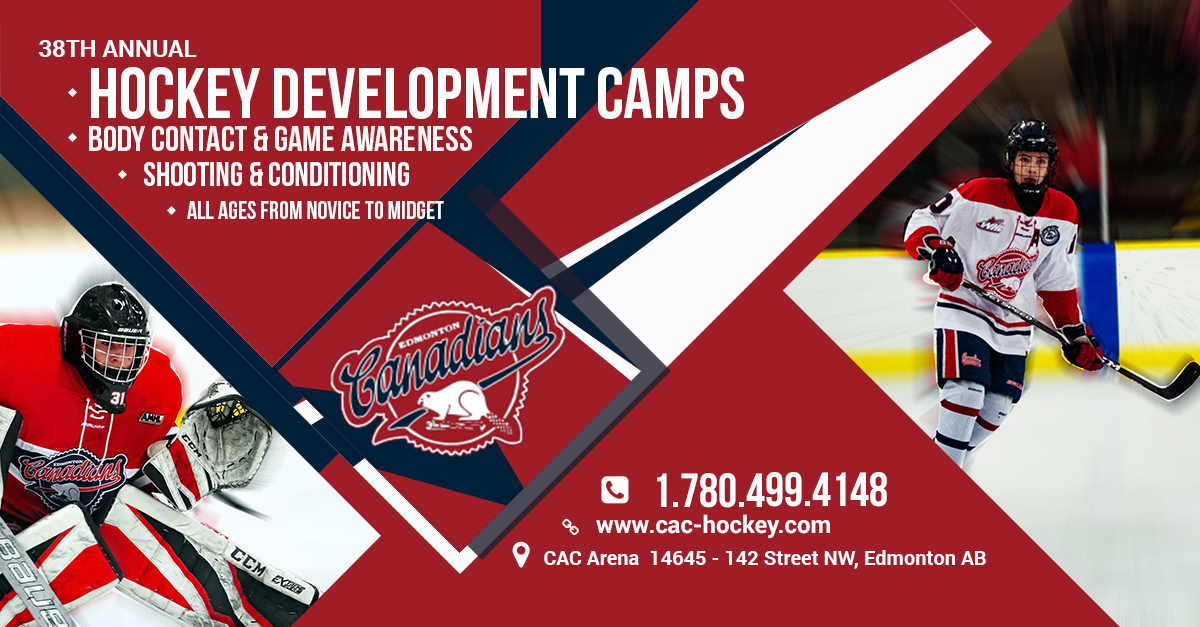 CANADIAN ATHLETIC CLUB
2020
HOCKEY DEVELOPMENT CAMP/SCHOOL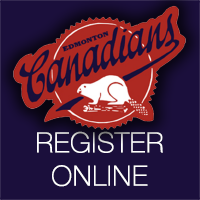 Discounts available for multiple players and multiple camps
Goalie Discounts Available
---
Head Instructor / Program Developer
TONY ORSINI
Head Coach Midget AAA CAC Gregg Distributors
Hockey Alberta Coach
Peewee Prospects
Alberta Winter Games
Alberta Cup
20+ years of coaching and hockey development camp instruction from novice to junior
Hockey Alberta High-Performance level 1 certified
Additional Coaching Staff
---
---
CAMP DESCRIPTIONS
HOCKEY SKILLS / GAME AWARENESS
The focus is on shooting, puck handling, and passing. Battles, Puck protection, Puck Support, Angling, Small Area Game Play. Camp improves Hockey IQ with and away from the puck. Puck Drills, quick and accurate shooting, stick handling, passing the puck, receiving the puck. Game Skills positioning, small area games, competition, battle drills, and scrimmages.
---
CHECKING / BATTLE
We will teach: play away from puck: angling, stick awareness, gap control, puck protection, game awareness. Small area games, competition, battle drills, and scrimmages.
---
BODY CONTACT CAMP
This checking camp is designed for those players entering their first year at the Bantam level OR 2ND years that want to refresh the skill. The focus will be on developing the critical skills for giving and receiving body checks, both along the boards and in open ice. It is vital that every Bantam Hockey player understands and masters the concept and reality of checking and body checking. Focus on the technique of hitting, taking a hit, angling, along boards and open ice contact.
In this fast-paced camp, drills will incorporate key components such as balance and body positioning which will help players improve their body checking skills.
---
ADVANCED SHOOTING CAMP
Focus on wrist shots, backhands, snap shot, slap shot. Stationary shooting, Shooting in Stride, a pass receive shot, push-pull, Deflections, Seam Drives, walkouts.
---
BATTLE / CONDITIONING
This is a physically demanding camp that will combine conditioning and small area gameplay, high tempo drills, along with full ice scrimmage. Small Area games help break down both time and space while teaching a variety of tactics. Minimal time will be spent on instruction, therefore basic skills are required. This is NOT a skills or instructional focused camp.
---
FOR INFORMATION AND TO REGISTER ONLINE
OR TO OBTAIN YOUR PASSWORD FOR QUICKENROLLMENT
CONTACT: REGISTRAR@CAC-HOCKEY.COM
CELL # 780-499-4148
PROGRAM EQUIPMENT REQUIREMENTS
All players are required to wear full hockey equipment
including a CSA approved neck guard and mouth guard.
Please ensure that all equipment is checked for
fit and condition before your first session.
Please arrive at least 30 minutes before each
session to ensure that your player is ready on time.
CAC Hockey Development Camp/School
All Camps will be held at the CAC Arena
14645-142Street, Edmonton, AB.
---
The CAC Development Camps provide players age 5- 18 yrs with fundamental instruction in Hockey Skills.
Participants will be placed into groups based on age and skill level.
The ratio of students to coaches will be 8 to 1.
Goalie Discounts
Goalies receive a 50% discount. Fees to be paid in full upon registration.

REFUND POLICY
Refunds after July 15th must be accompanied by a medical certificate to receive a refund.
Please submit your request to CAC Office attn: Hockey Development Camps or email to admin@cacarena.com REMOVE
Please allow approximately 3 weeks for processing from time of notification.
Administration and fundraising fees will not be refunded.
Registration fees include a $25.00 non-refundable administration charge.
---
Contact us at CAC at 780-439-3636 or hockeyschool@cac-hockey.com for further information.
Players, we ask you to please leave your valuables at home when attending the development camp.
No Open Toed Shoes Allowed in the Dressing Rooms